LS-DVH BRAND PREMIUM NETWORK CABLE – ASSESSING QUALITY ON EVERY PROJECT
Network cable is one of the main product lines of Viet Han. Right from the very beginning, CPSX and Viet Han Commercial Development Company invested in synchronous production equipment according to Korean standards.
Advantages of Vietnamese-Korean network wire:
– Uses pure copper  Korean LS 99.97% helps to make the signal transmission stable
– Jelly moisture-proof oil imported from Korea meets the international standard of moisture resistance for signal wires
– Standard twist steps make the transmission speed of the signal wire reach the fastest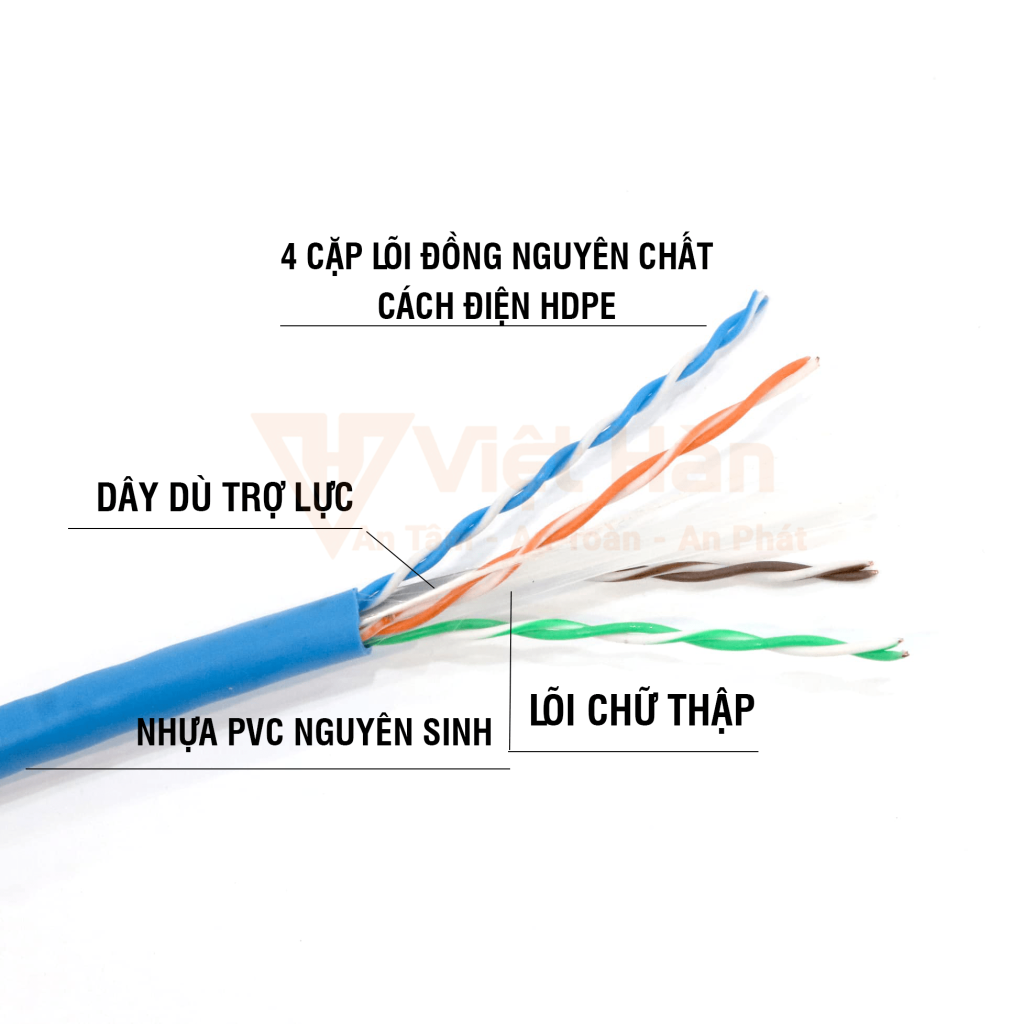 Network cable manufacturing process:
Are manufactured according to 4 processes: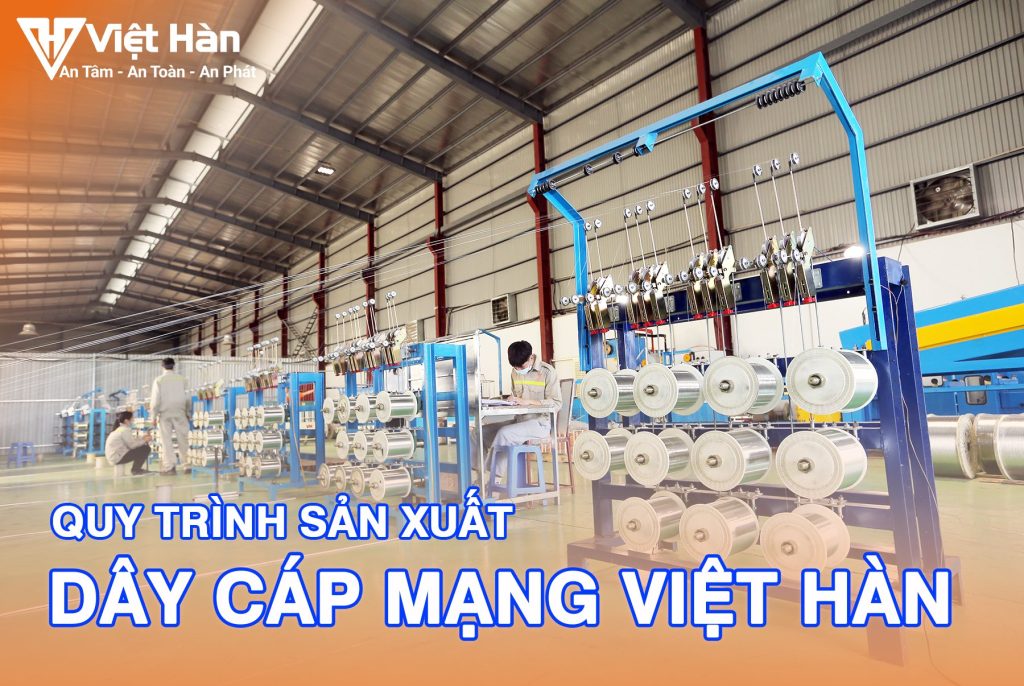 Step 1: Pull the copper thread
Korean LS pure copper material with diameter  2.6mm will be fed into the intermediate tractor system and drawn to yarn sizes 0.8-1.00mm.
Continuing to spin the second yarn with the primary spinning machine system, the copper yarn is annealed and further spun into smaller diameter yarns.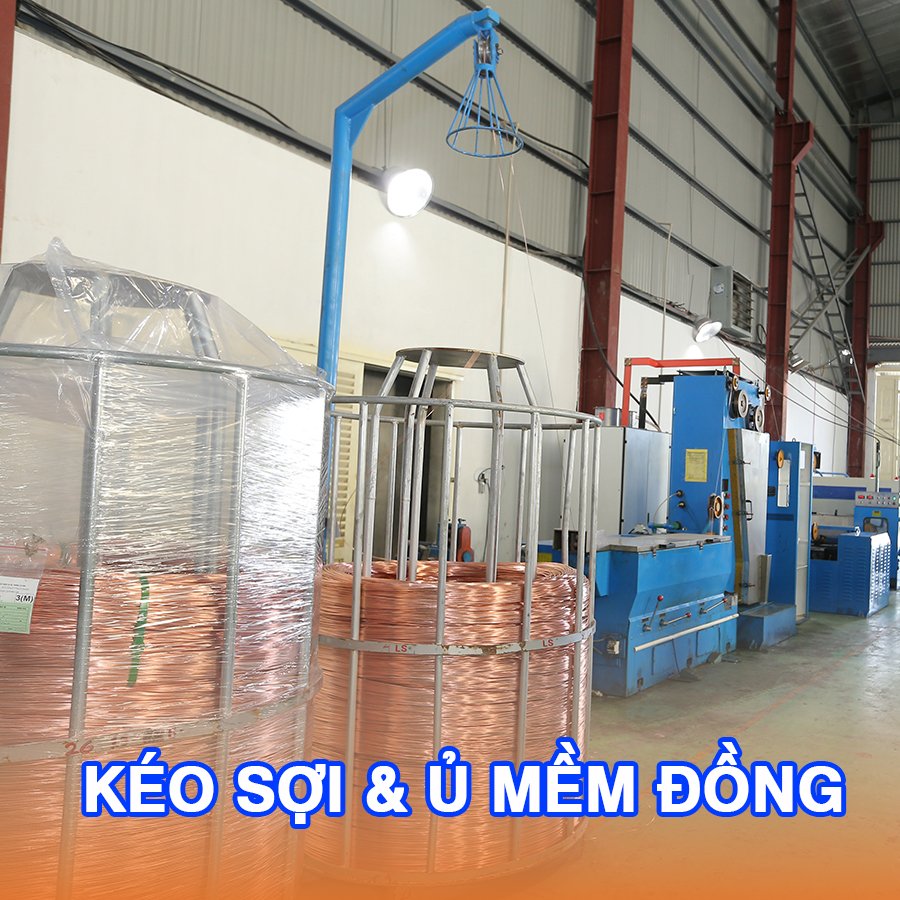 Step 2: Wire core wrapping system
After the copper wire has passed the inspection at the copper factory, it is sent to the coating workshop to complete the production of network cables.
Copper wires will be covered with insulating plastic according to technical standards, colors and parameters.
Step 3: Crossing and braiding system of network cables:
The steps of twisting network cable determine the signal line speed. The standard crossover and braiding system of network cables helps network cables to achieve the fastest transmission speed.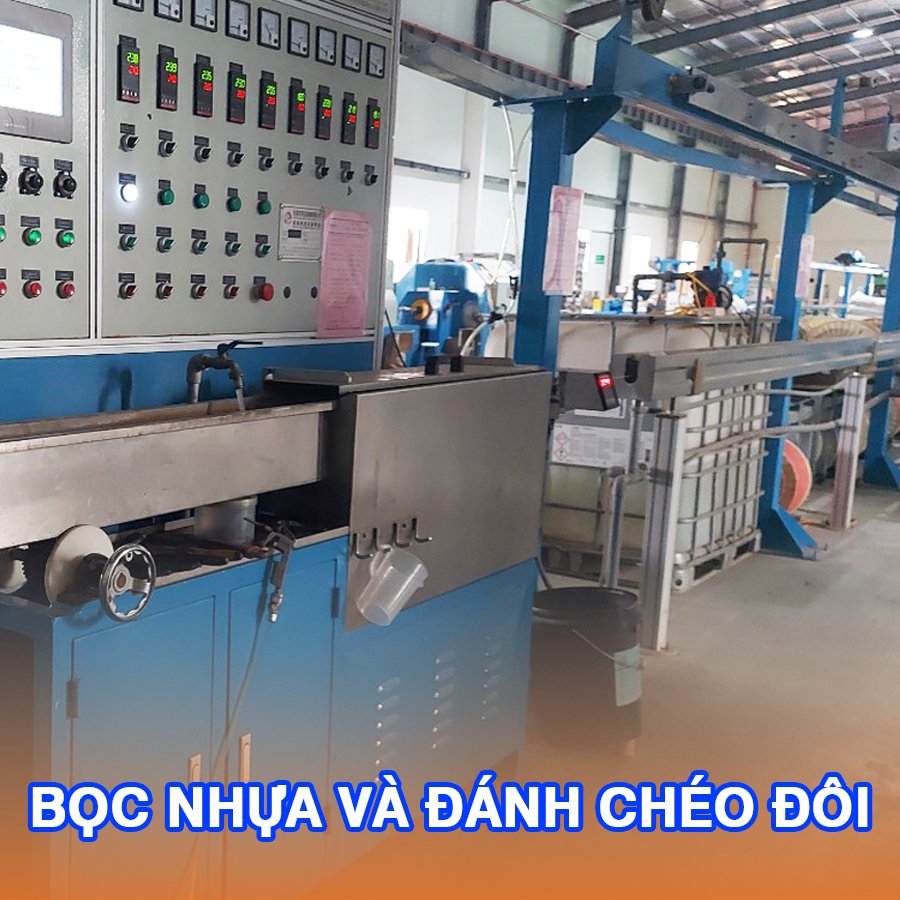 Step 4: Wire sheathing plastic wrap system
The wire sheathing system is the final process in the production of network cables. Depending on the product parameters, the plastic cover will be covered with PVC, PEHD, …
Step 5: Product packaging process
After being covered with plastic sheath, finished wire products are put into the standard winding machine system. Products are packed into boxes according to each product code and brought to the warehouse.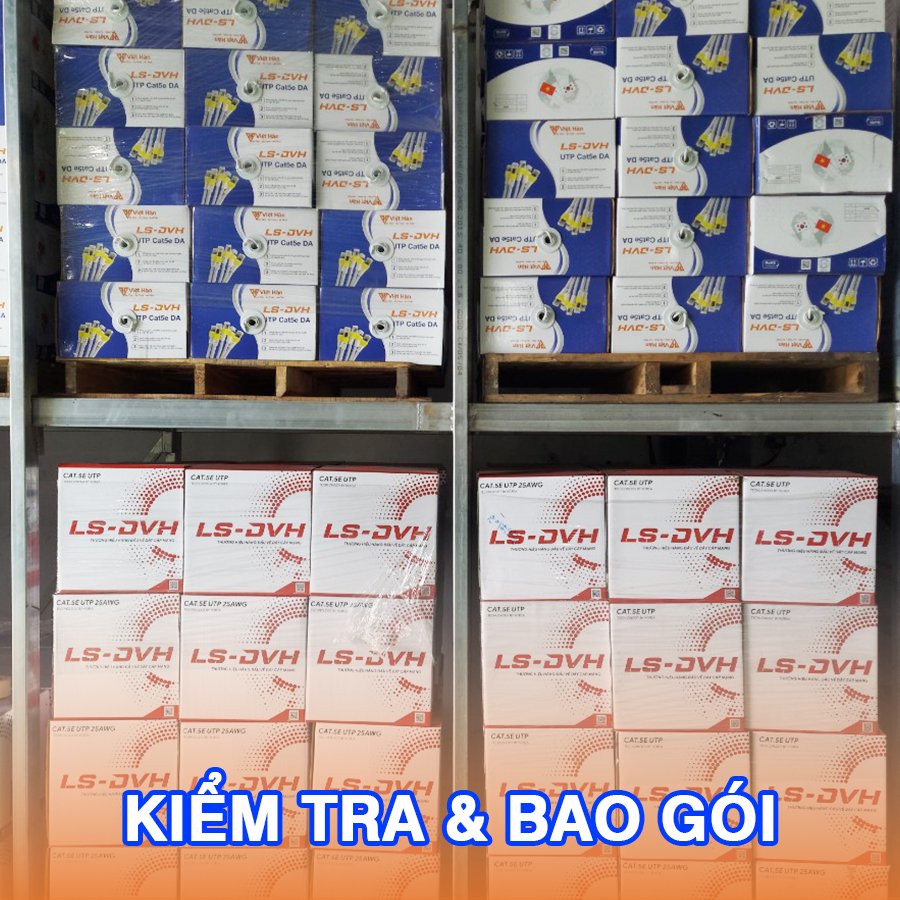 See detailed video of manufacturing process:
Implemented projects
Viet Han network cables fully meet technical standards and certificates suitable for projects. Typical projects are Fotuna Vinh Yen Vinh Phuc building, ……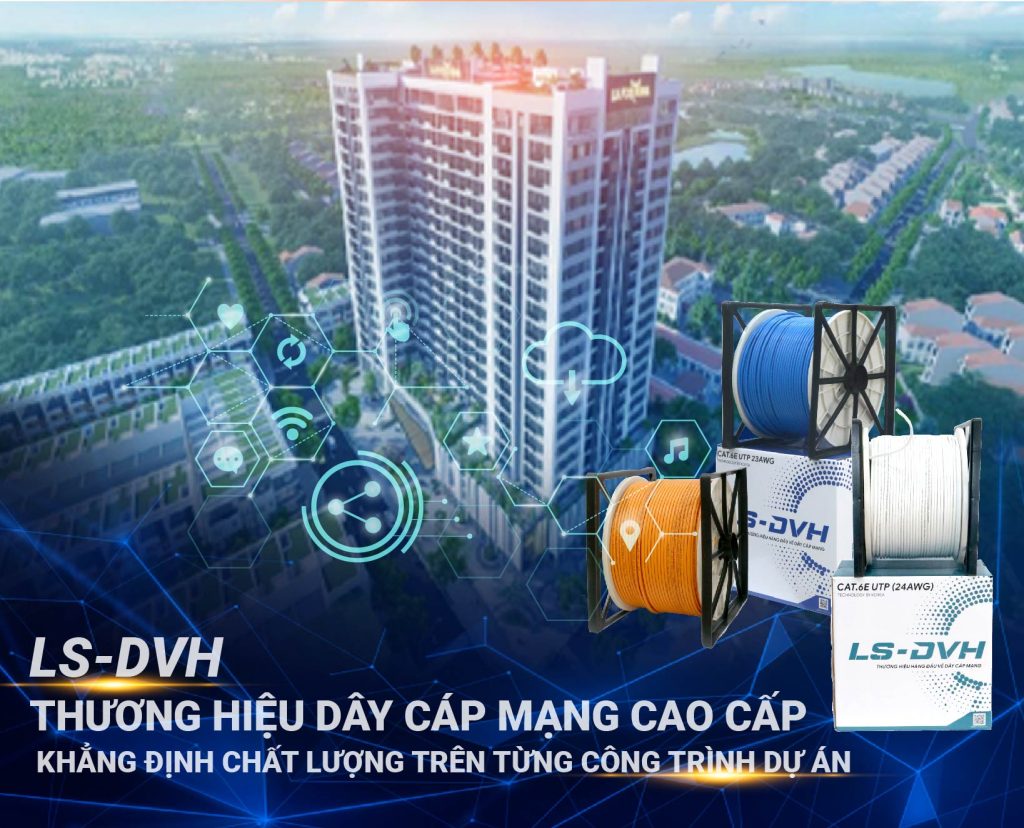 For more details please contact
Viet Han Trade Development and Production Joint Stock Company
Lot 5, Cam Thuong Industrial Cluster, Ba Vi, Hanoi
Hotline: 0922.010.686
Website: www.viethandvh.com
Email: viethandvh@gmail.com
Tin tức liên quan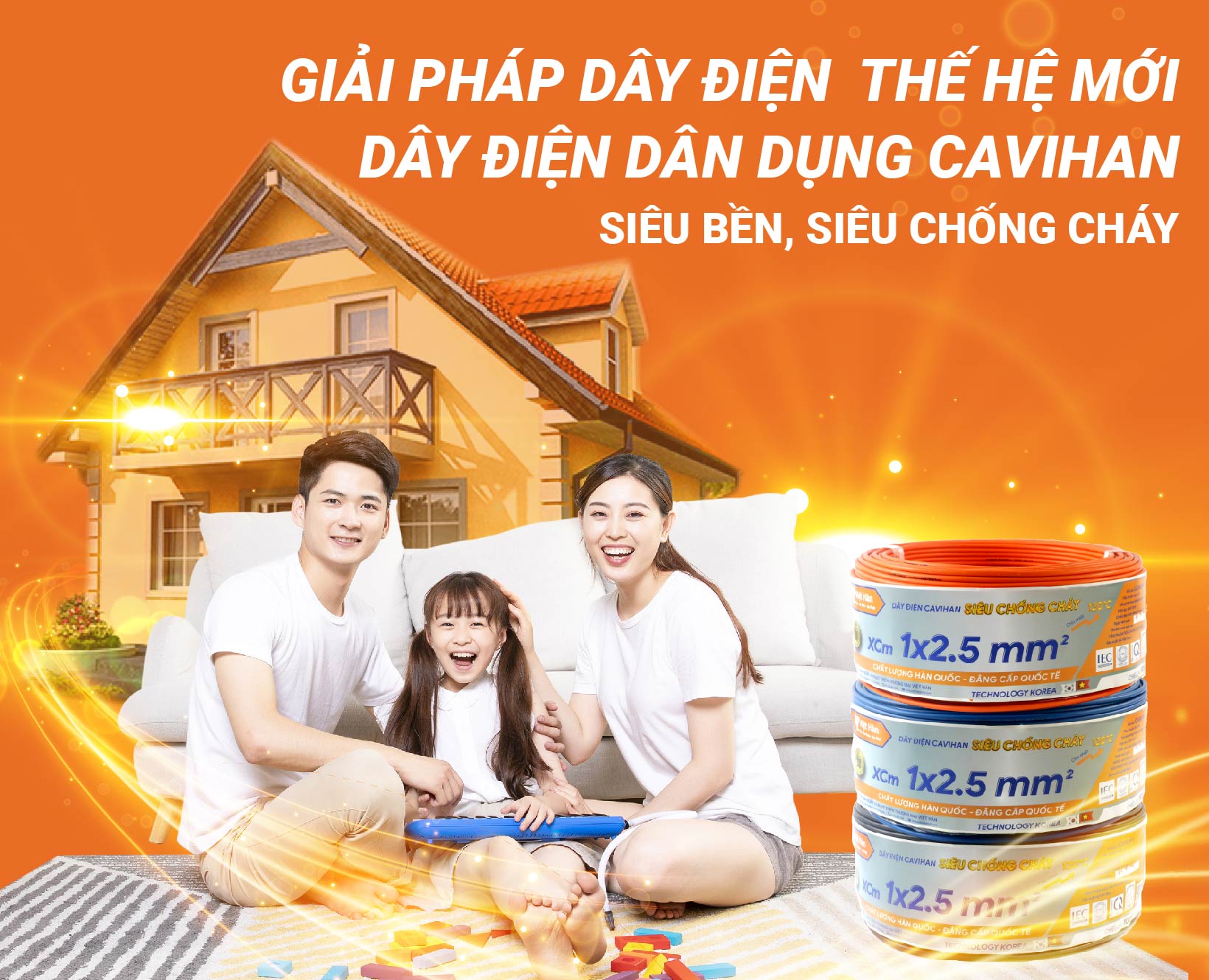 Civil wire, especially super fireproof wire, is researched and developed by Viet Han factory in 2021 and is very well received by consumers. Super-fireproof Cavihan civil wiring brings…
Xem chi tiết