LED STRING LIGHT ALADANH CREATE SPACE LIGHT – NO.1 MARKET SHARE IN VIETNAM
Viet Han is proud to be the number 1 LED string light factory unit in Vietnam. Led string lights branded Aladanh was developed with a variety of product lines to meet the increasing decorative needs of the market.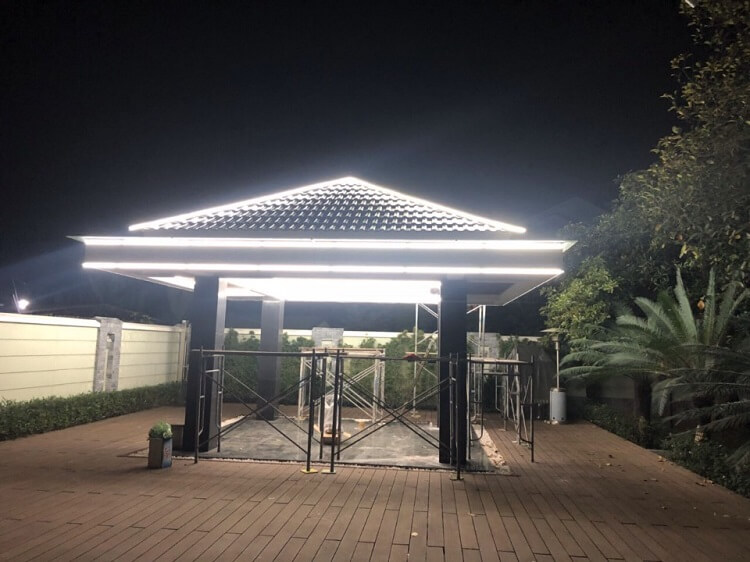 Outstanding advantages of Vietnamese-Korean led string lights
use high-end brand led chips to increase brightness and durability
The entire product is used virgin plastic material to help the wire have a clearer, brighter, and more beautiful interface.
– Long reaching life up to 30,000 hours
– Commit to the rated rolls, clearly numbered meters on the wire
The box helps distinguish light, clear information
Currently, Viet Han LED string lights have new generation 3K string lights with outstanding features such as:
Copper foil led source for good heat dissipation
– Seamless light without interruption on 1 meter of wire, highly aesthetic
– High brightness up to  100Lm/m  compared to normal led wire
High durability, limited fire, suitable for projects.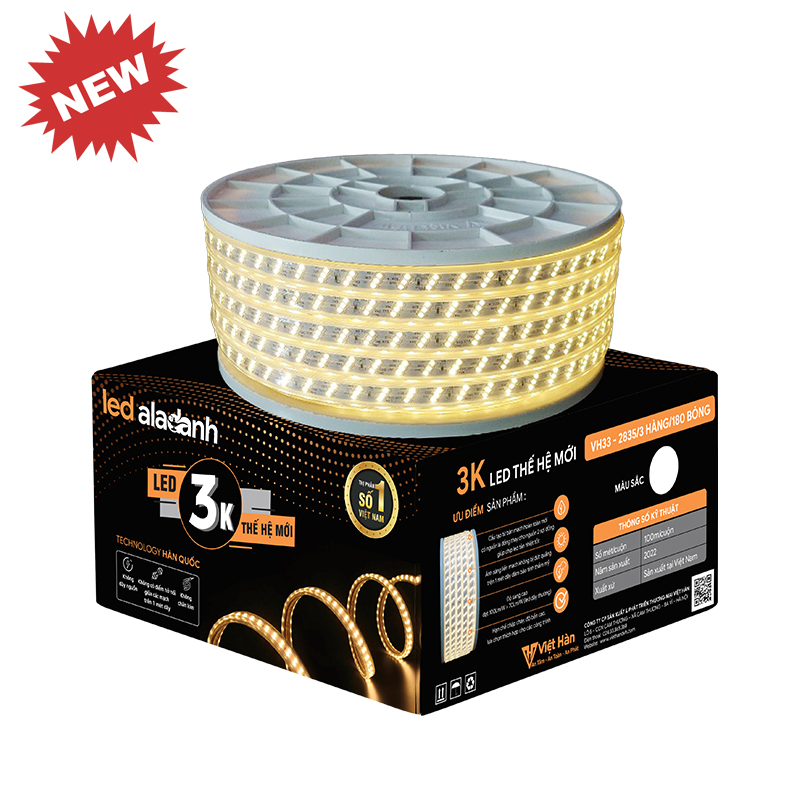 Production process of led lights
Led string lights  are manufactured through many stages of implementation with strict quality control processes.
– Check the led circuit
– Connect the led circuit
– Check and collect wires
=>>> See detailed video led string light production process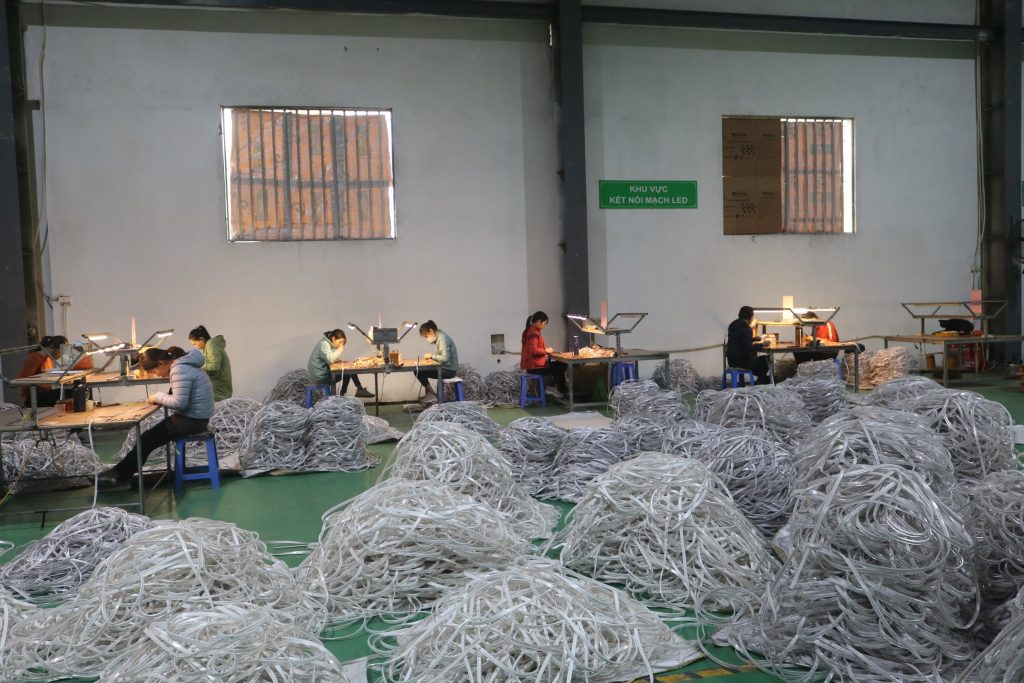 Implemented projects
Led lights with Aladanh led brand affirm the brand on each project. With outstanding projects such as: Ba Vang Pagoda tourist area, FLC Ha Long hotel, Quang Ninh.
For more information, please contact us
Viet Han Trade Development and Production Joint Stock Company
Lot 5, Cam Thuong Industrial Cluster, Ba Vi, Hanoi
Hotline: 0922.010.686
Website: www.viethandvh.com
Email: viethandvh@gmail.com
Tin tức liên quan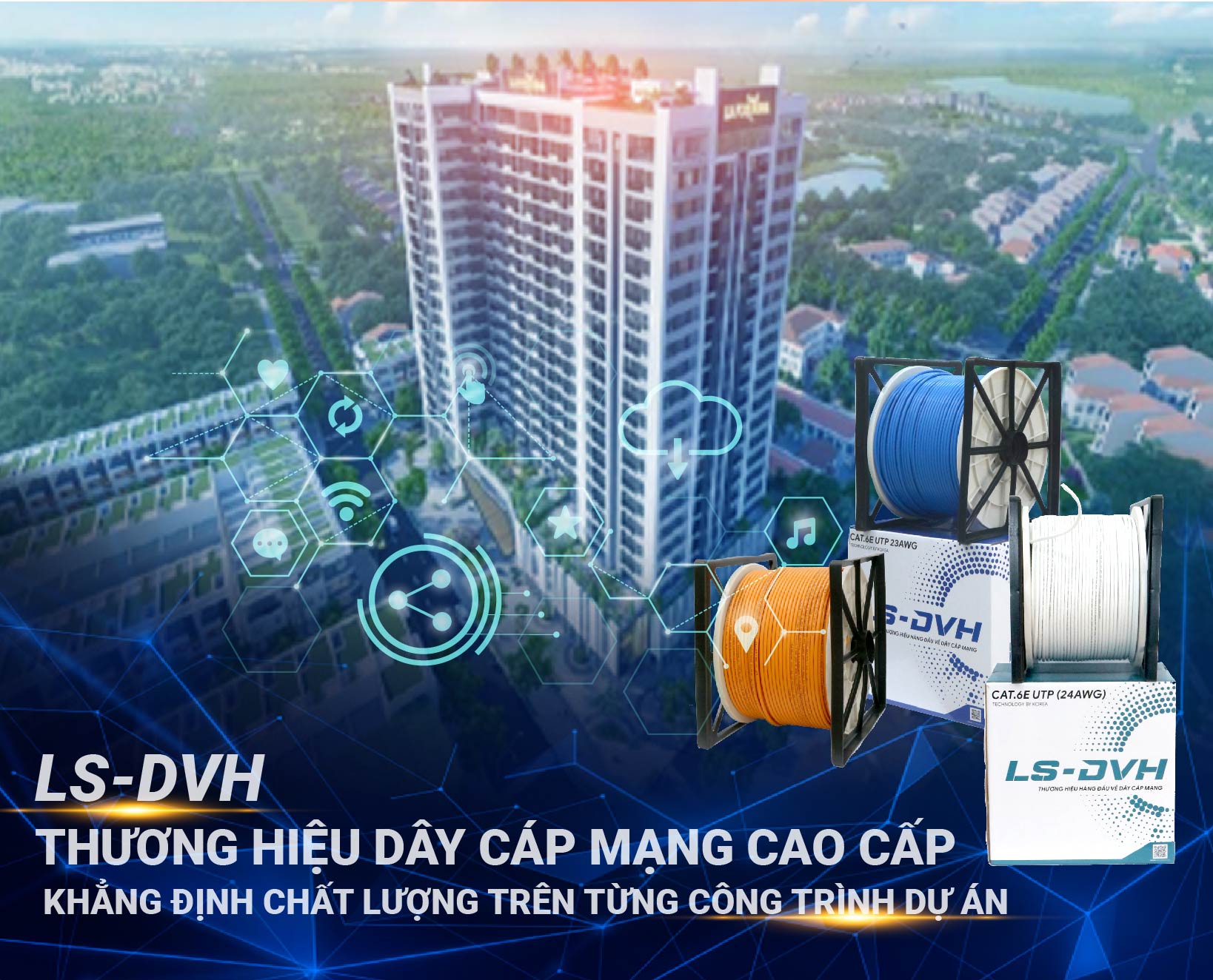 Network cable is one of the main product lines of Viet Han. Right from the very beginning, CPSX and Viet Han Commercial Development Company invested in synchronous production…
Xem chi tiết