NEW GENERATION WIRE SOLUTION – CAVIHAN CIVIL WIRE – SUPER DURABLE, SUPER FIRE RESISTANT
Civil wire, especially super fireproof wire, is researched and developed by Viet Han factory in 2021 and is very well received by consumers. Super-fireproof Cavihan civil wiring brings a new generation of electrical wiring solutions with many outstanding advantages
Outstanding advantages of Cavihan fire-resistant civil wires
Anti-fire spread: The wire is capable of self-extinguishing after removing the fire source
Withstands high temperatures up to 120 degrees Celsius
High durability: resistant to UV and Ozone rays, resistant to acids and alkalis, impact and tear
Meets ROHS standards: safe for the environment and human health, does not contain harmful substances.
Warranty period up to 30 years
Construction of super fireproof Cavihan civil wire
Viet Han is committed to providing customers with high quality products at reasonable prices. Cavihan fireproof wire is composed of:
Korean LS pure copper core, good conductor, twisted beam, with different diameters and sizes
The insulating shell uses a specialized XLPO plastic shell, which is super durable and fireproof
A detailed video introduces the outstanding advantages of Caviha's fireproof civil wire
Cavihan fireproof wire manufacturing process
The production process of Cavihan fireproof wire is carried out through the following steps:
Annealing and spinning of frozen yarn
Pure LS copper yarn, through a system of annealing and spinning machines, will be spun into smaller diameter copper threads. Then annealing and continuing to spin the second time
Braided copper wire: depending on the size of the wire, the number of copper wires in each wire diameter will be different. For example, 1x4mm2 diameter fireproof wire consists of 80 strands.
Plastic sheathing stage: Cavihan fireproof wire uses a specialized XLPO plastic cover that is resistant to fire spread and can withstand temperatures up to 120 degrees Celsius.
A detailed video introduces the production process of Cavihan fireproof wire:
For more information, please contact us
Viet Han Trade Development and Production Joint Stock Company
Lot 5, Cam Thuong Industrial Cluster, Ba Vi, Hanoi
Hotline: 0922.010.686
Website: www.viethandvh.com
Email: viethandvh@gmail.com
Tin tức liên quan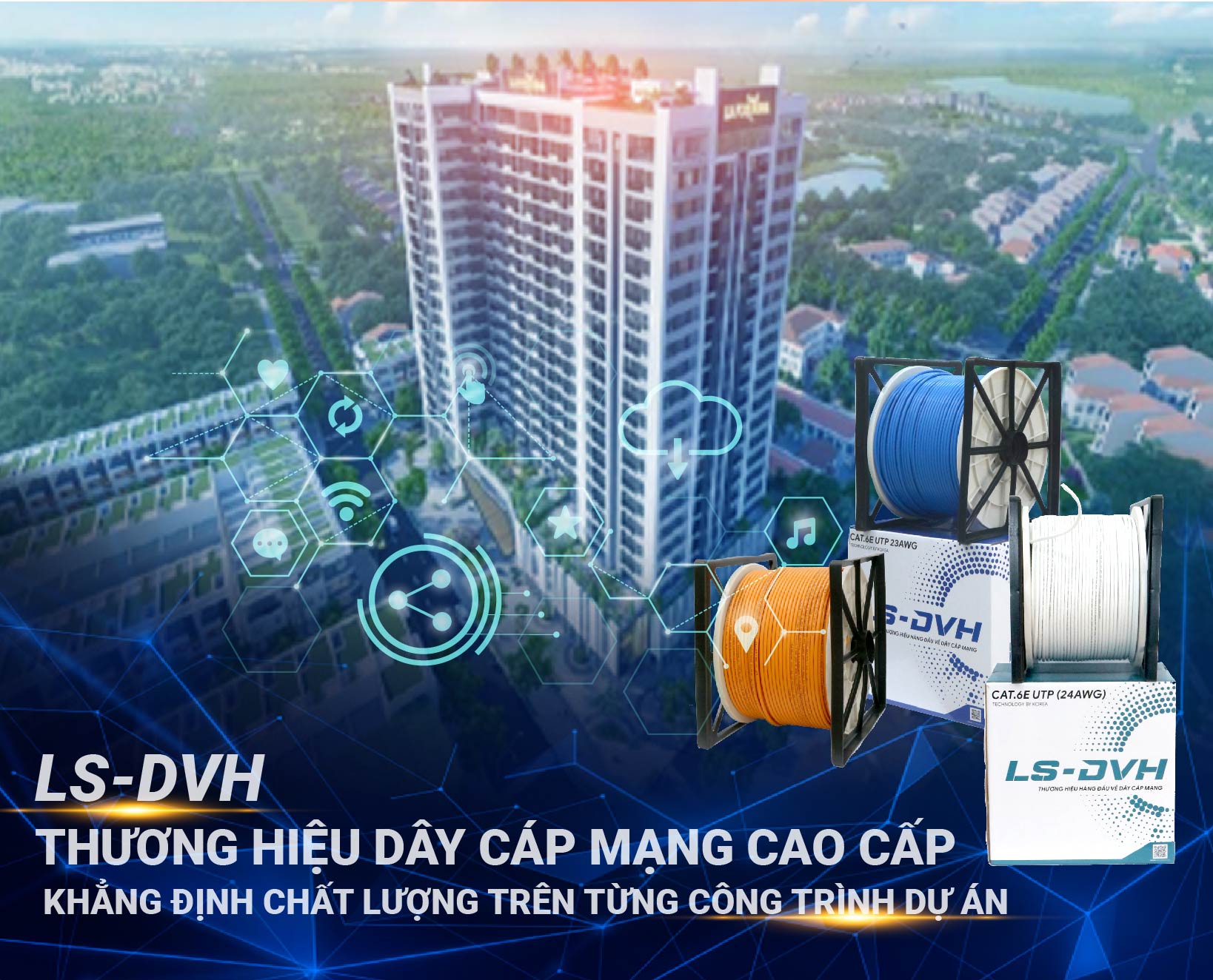 Network cable is one of the main product lines of Viet Han. Right from the very beginning, CPSX and Viet Han Commercial Development Company invested in synchronous production…
Xem chi tiết