Tin-plated copper wire – STRATEGIC PARTNERSHIP OF SAMSUNG VENDORS
What is tinned copper wire?
Tinned copper wire is a product of copper wire that is pulled small and coated with tin outside. Tinned copper wire is used in many fields that require high aesthetic technical factors such as in aviation, machine building, automobile industry, electronics, etc.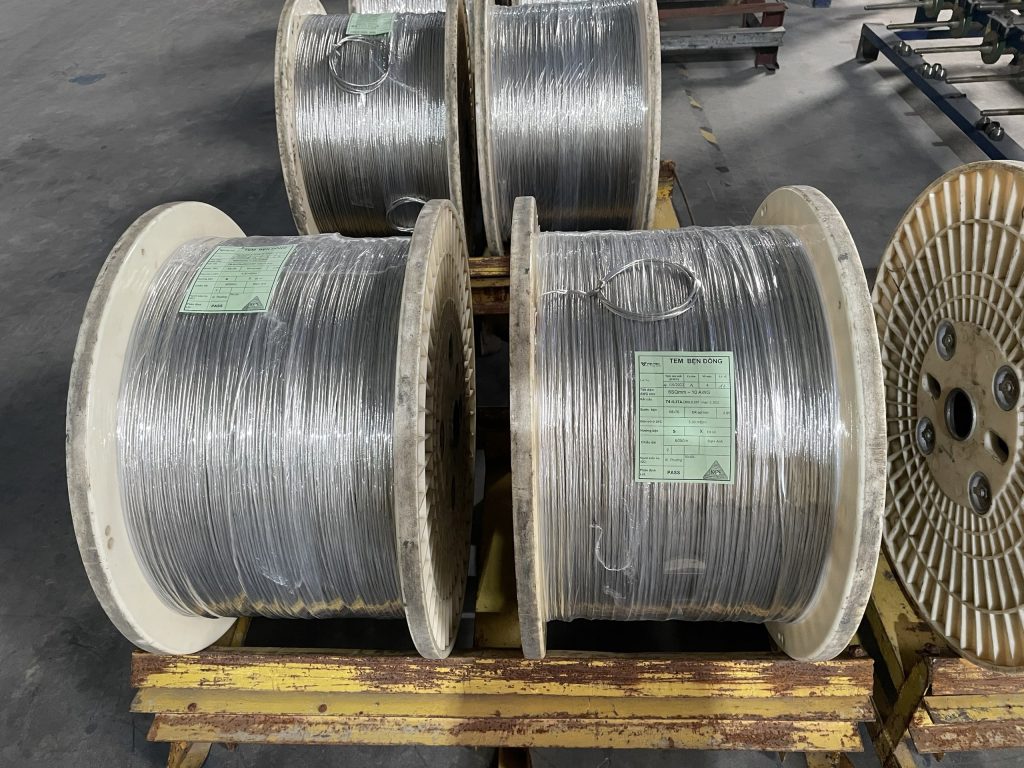 Features of tin-plated copper wire
Good electrical conductivity, safe insulation
bright colors, not dull in harsh environments to help bring high aesthetics.
Small copper wires, twisted into each bundle, easy to bend and install when using.
Processing according to customer needs
Tin-plated copper wire
=>>>See more: answer questions about tin-plated copper wire
Production process of tin-plated braided copper wire at Viet Han factory
Step 1: Spin the copper thread
Copper spinning is the first step to be done, the original copper thread with large diameter will be spun from large diameter to smaller diameter according to certain dimensions. The copper spinning process is carried out through the middle spinning machine system, the sub-tractor system, the copper annealing system… to get the copper yarn according to the required size.
Step 2: Annealing and tinning process of copper fiber
Step 3: Braid the yarn
After being annealed and spun, the copper will be put into a braiding machine to braid into strands of the required diameter.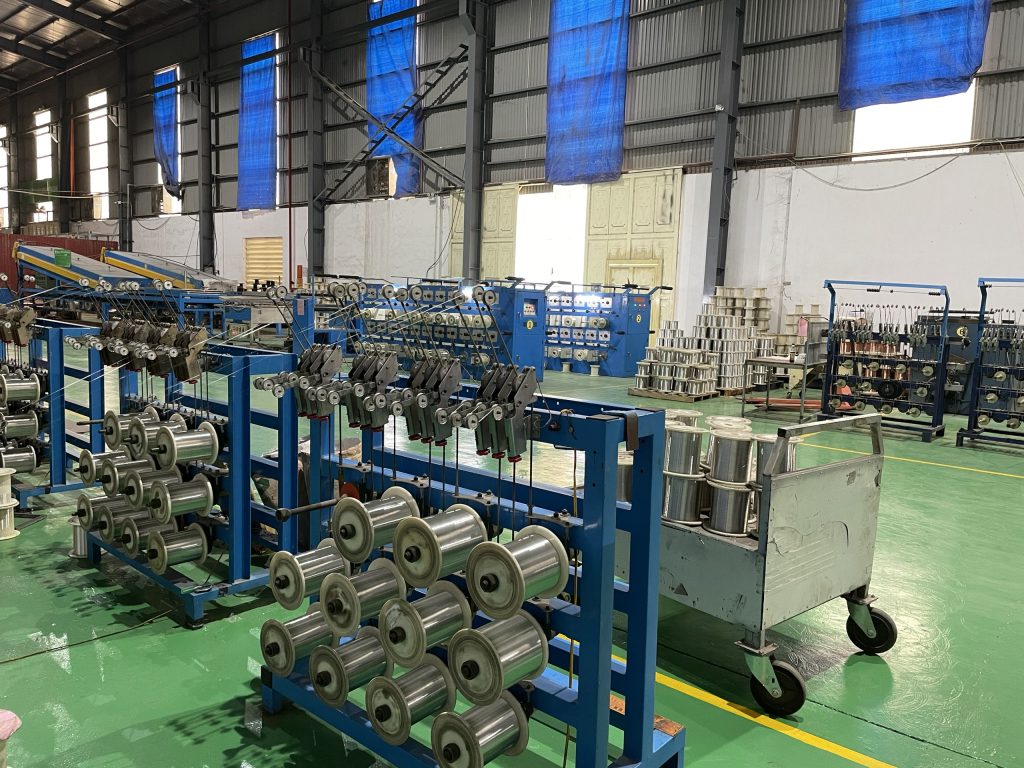 Step 4: Check the copper thread
The copper quality control process is a particularly important process in the copper production process.
Viet Han is equipped with a system of copper quality inspection machinery with a capacity of up to 80 tons/month, ensuring that copper after production meets the required technical standards, thereby to meet the standard requirements. quality for the company's products as well as the customer's processing orders.
Viet Han is a reputable tin-plated copper wire processing unit
Currently, Viet Han has become a reputable tin-plated copper wire processing unit of FDI partners, becoming a supplier of Vendor Samsung.
Viet Han Trade Development and Production Joint Stock Company
Lot 5, Cam Thuong Industrial Cluster, Ba Vi, Hanoi
Hotline: 0922.010.686
Website: www.viethandvh.com
Email: viethandvh@gmail.com
Tin tức liên quan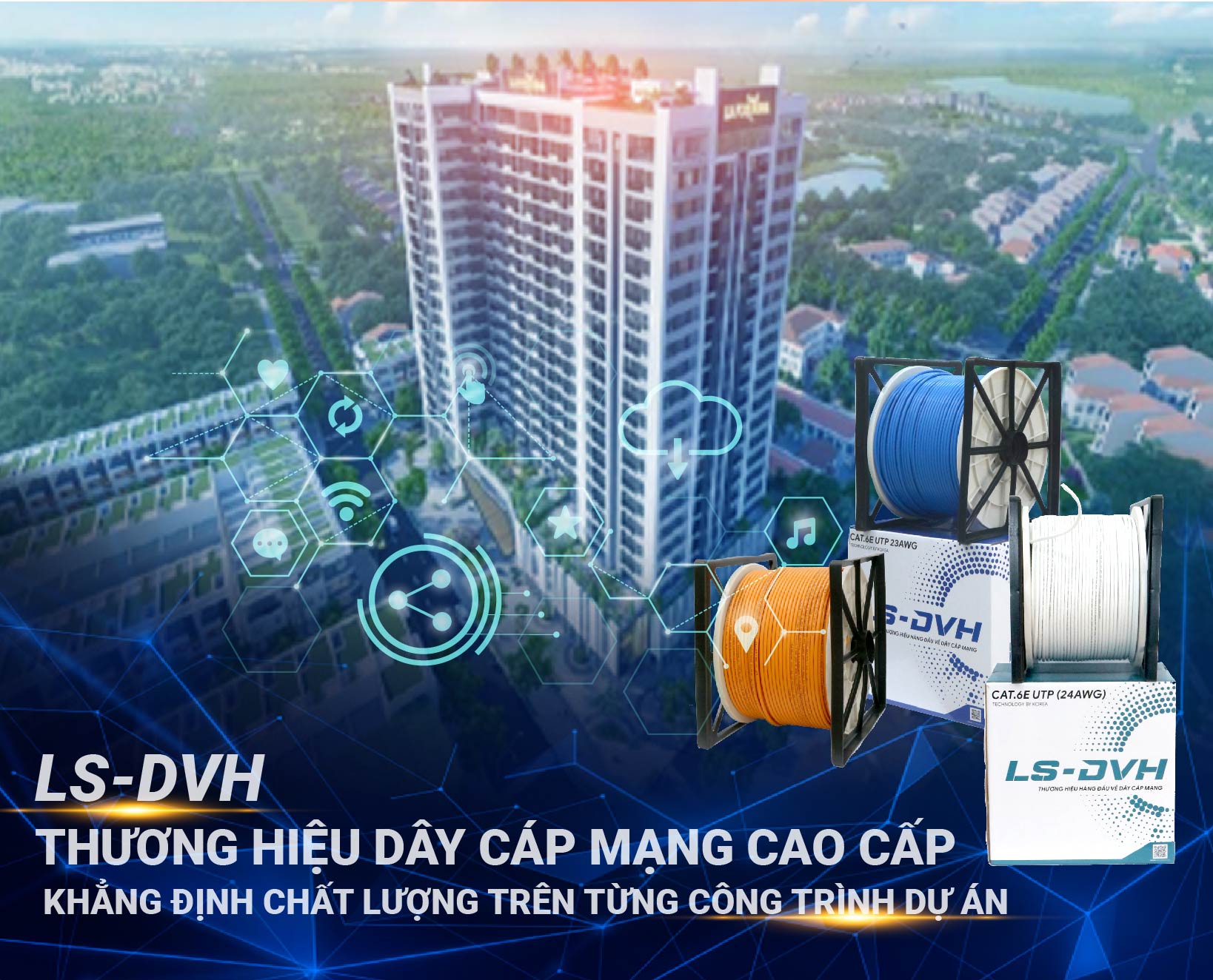 Network cable is one of the main product lines of Viet Han. Right from the very beginning, CPSX and Viet Han Commercial Development Company invested in synchronous production…
Xem chi tiết