Network cable in wall and outdoor installation?
Currently on the market there are many different product lines of network cables, but it is difficult for consumers to distinguish and choose which type of wire to install in the wall and outdoors. In this article, Viet Han will go with you to find out!
What is the network cable for the wall?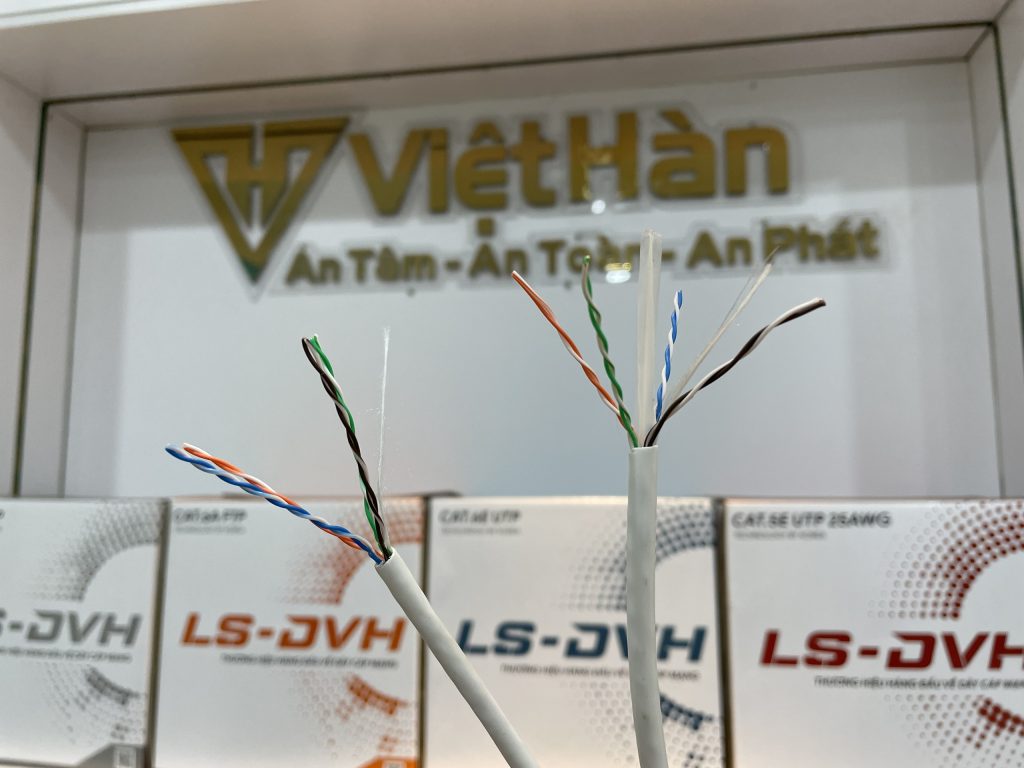 Network cable is a wire capable of transmitting internet signals for LAN systems, computers, wifi signal transmission, cameras, …
Wall-mounted network cable is used to install in-wall, along with other wiring devices,…
Outdoor installation network cable is used for outdoor installation, subject to the impact of the environment
What are the types of network cables?
Network cables are divided into many different types, currently the most popular are Cat5e, Cat6, Cat6e network cables, UTP, FTP,…
=>>> See more: What are the types of network cables? Which is good and should be used?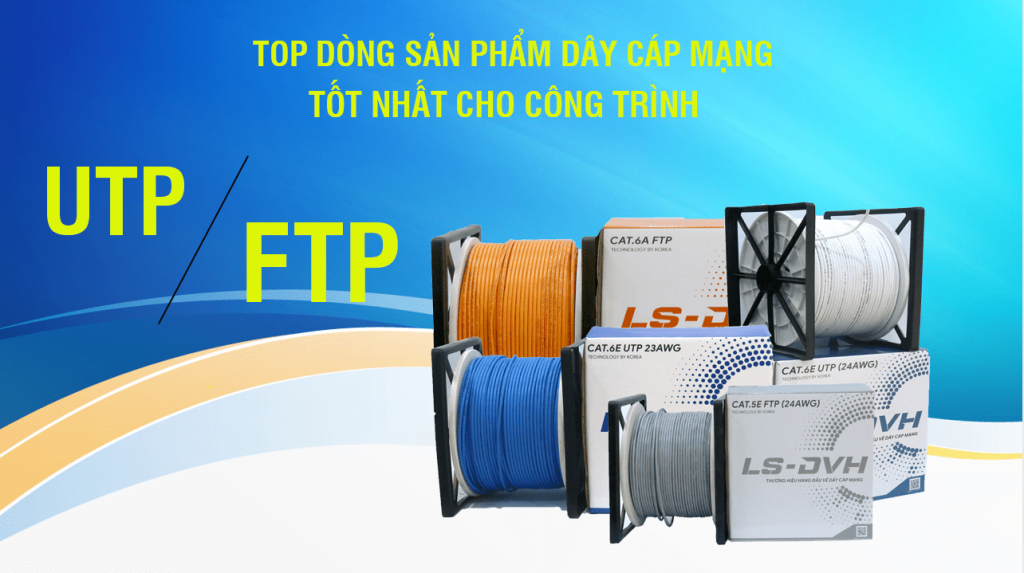 Features of underground network cable and outdoor installation
Going underground and installing outdoors requires materials that need to be durable, and also be resistant to interference lines from other types of wires. The materials used need to meet the requirements of technical standards and meet quality standards.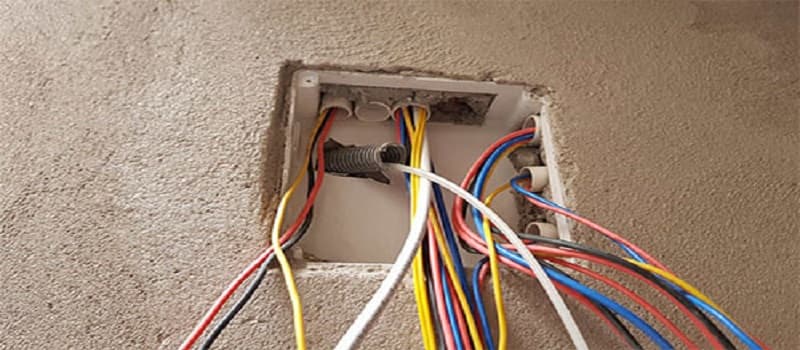 Choosing the type of network cable in the wall and outdoor installation
From the requirements of the characteristics of the construction and installation of the wall and outdoor, the selection of network cables needs to meet the high, optimal and effective requirements.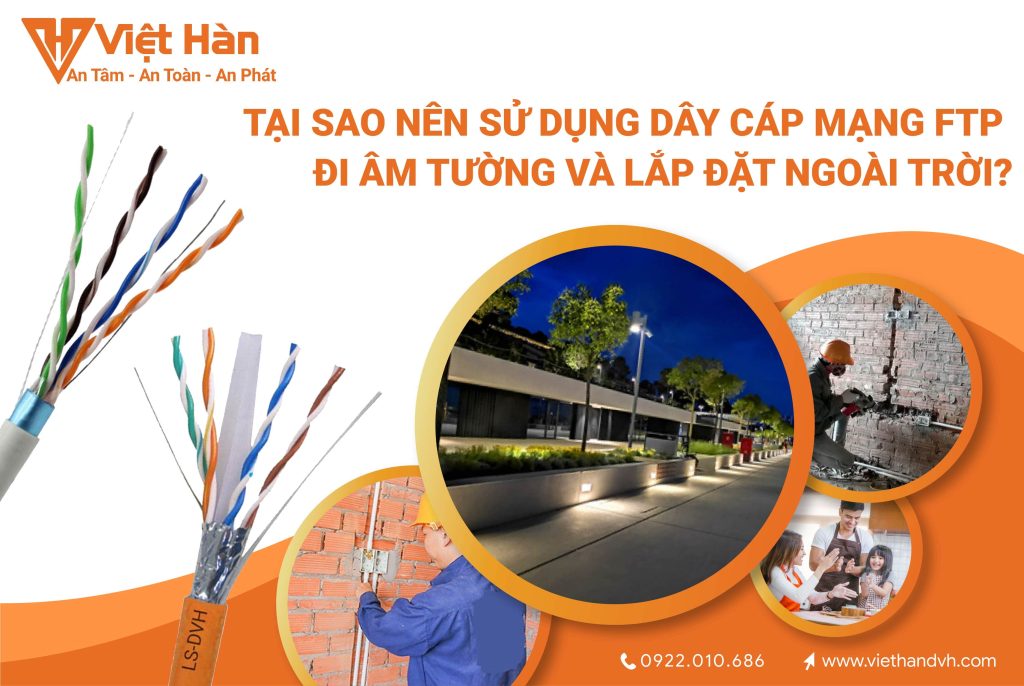 In the construction of going into the wall, in the same indoor wall wiring system, there will be many different types of wires that follow that diagram. This means, different types of wires will create different interference waves, affecting the transmission of the wall cable, causing interference and signal reduction.
Thus, we need to choose an anti-interference network cable, capable of resisting interference from the surrounding environment, which is an FT .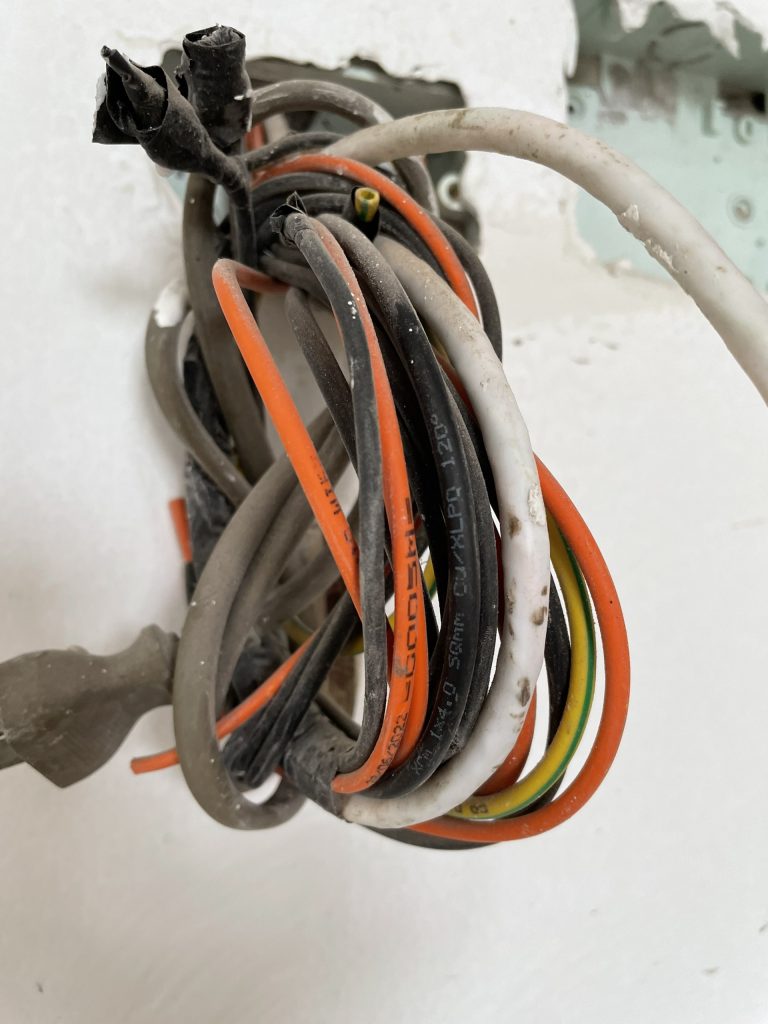 The outdoor installation environment is affected by many factors such as rainstorms, ultraviolet rays, humidity, etc., requiring wires with durability and resistance to harsh environmental conditions. The FTP wall cable has a moisture-proof oil-proof structure, anti-interference aluminum tape and PVC outer cover to meet the requirements for outdoor installation wiring.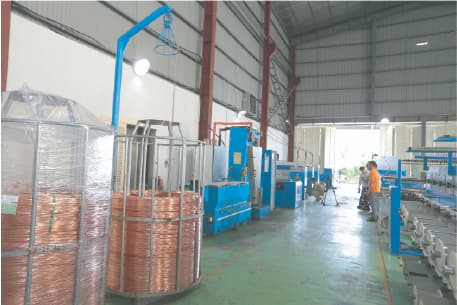 Which FTP network cable is reputable on the market?
If you are wondering about choosing a reputable FTP network cable on the market, do not ignore the brand of FTP of Viet Han. As a factory unit directly on the market with Korean standard production lines, Viet Han's FTP CAT5, FTP CAT6 fully meet the standards of quality measurement, construction work.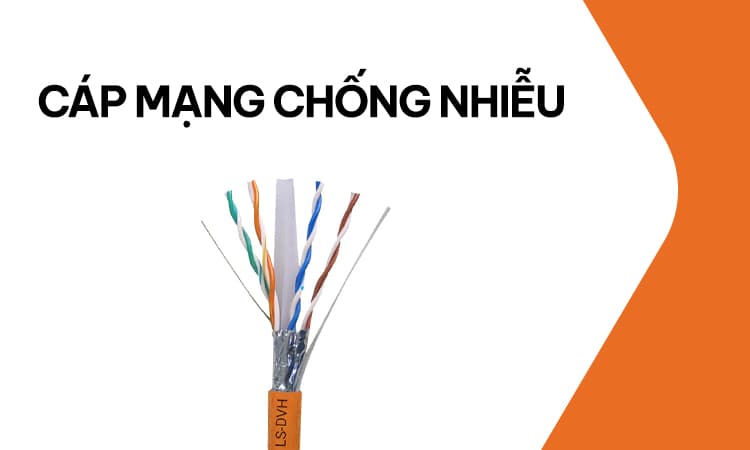 For more details please contact
Viet Han Trade Development and Production Joint Stock Company
Lot 5, Cam Thuong Industrial Cluster, Ba Vi, Hanoi
Hotline: +8422.010.686
Website: www.viethandvh.com
Email: viethandvh@gmail.com
=>>See more: The production process of Viet Han network cable