Referring to the Viet Han network cable product line with the brand LEAD CABLE, consumers can't help but mention the LEAD CABLE CAT.5E UTP 26AWG product. This is one of the quality CAT.5E network cable product lines with competitive price.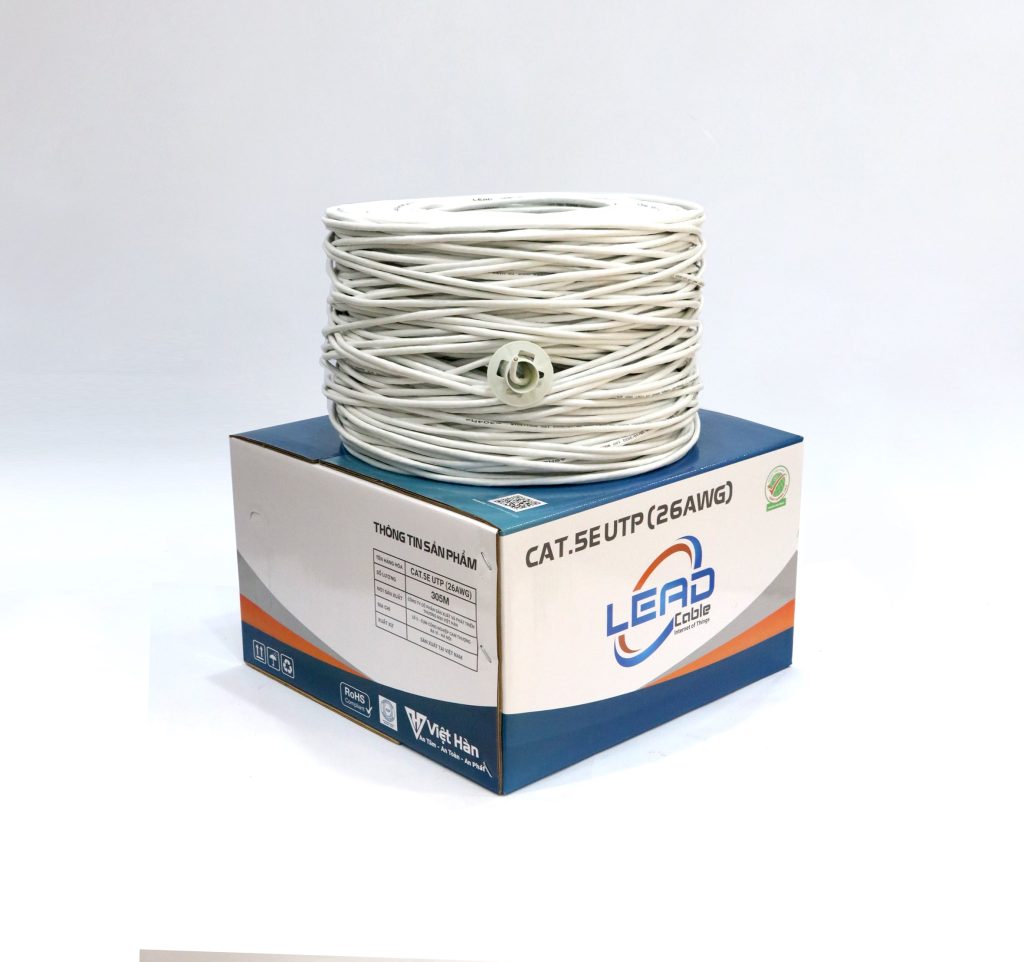 What's special about LEAD CABLE CAT.5E UTP 26AWG network cable structure?
8 cores of pure copper wire 99.97%, insulation HDPE ensure the most stable signal transmission.
The HDPE core insulation sheath imported from Korea ensures the elongation, the standard for network cable products
The twisted step of the core pairs meets the standards to help the transmission line of the Viet Han cable reach the fastest signal
Power-assisted parachute rope helps users to easily construct
The cover is made of virgin PVC with high durability.
Conductor: 26AWG/4PRS corresponding conductor diameter 0.4mm
Network cable LEAD CABLE CAT.5E UTP 26AWG is mainly used in connecting network lines, transmitting signals in computer systems, cameras,…. Lead Cable CAT.6E UTP 25AWG carries operating frequency up to 100MHz with signal transmission range of about 120m-140m.
For more details please contact
Viet Han Trade Development and Production Joint Stock Company
Lot 5, Cam Thuong Industrial Cluster, Ba Vi, Hanoi
Hotline: +84922.010.686
Website: www.viethandvh.com
Email: viethandvh@gmail.com