TAIHAN UTP CAT.6 CCA network cable is one of the VieT Han network cable products. This is one of the products favored by many customers because of its good data transmission ability, high durability, low price, and suitable for the basic needs of the majority of users.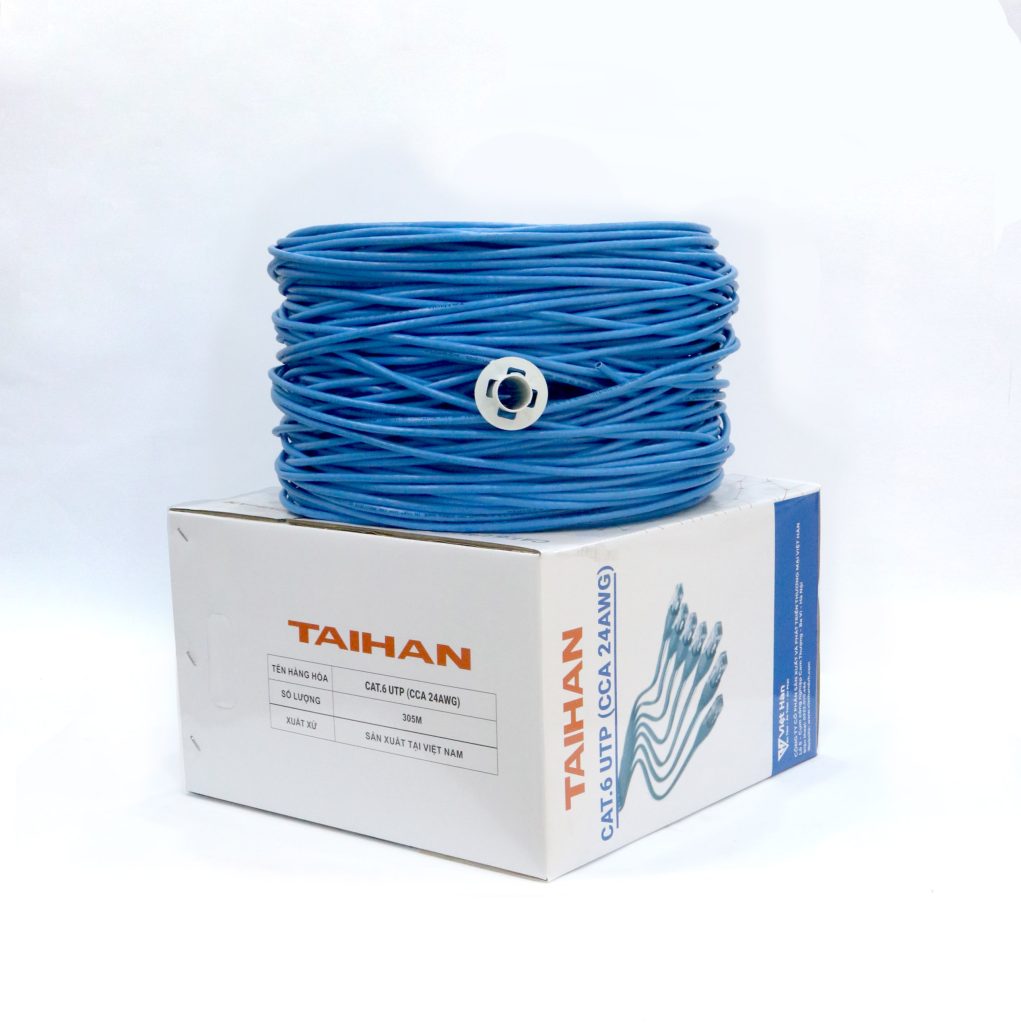 Structural features of UTP CAT6 – CCA Viet Han
UTP CAT6 network cable – CCA Viet Weld has a core made from 8 CCA cores. CCA is an English acronym of  Coper Clad Aluminum  which means Copper plated Aluminum (inside is Aluminum alloy, outside is plated with Copper). The diameter of core size UTP CAT6 network cable – CCA is 0.5mm. Torsion meets international standards.
The cross core is made from PEHD plastic, separating 4 pairs of wires, minimizing the overlap of cables, and at the same time has a bearing effect so that the cable is not compressed during use.
Outer sheath: The outer sheath of the UTP CAT6 network cable is made from a virgin PVC sheath, with a green color to help prevent fire, withstand the negative effects of weather and other external agents.
The twisted step of the core pairs meets the standards to help the transmission line of the Viet Han cable reach the fastest signal
Conductor:  24AWG/4PRS corresponding conductor diameter 0.5mm
Power-assisted parachute rope helps users to easily construct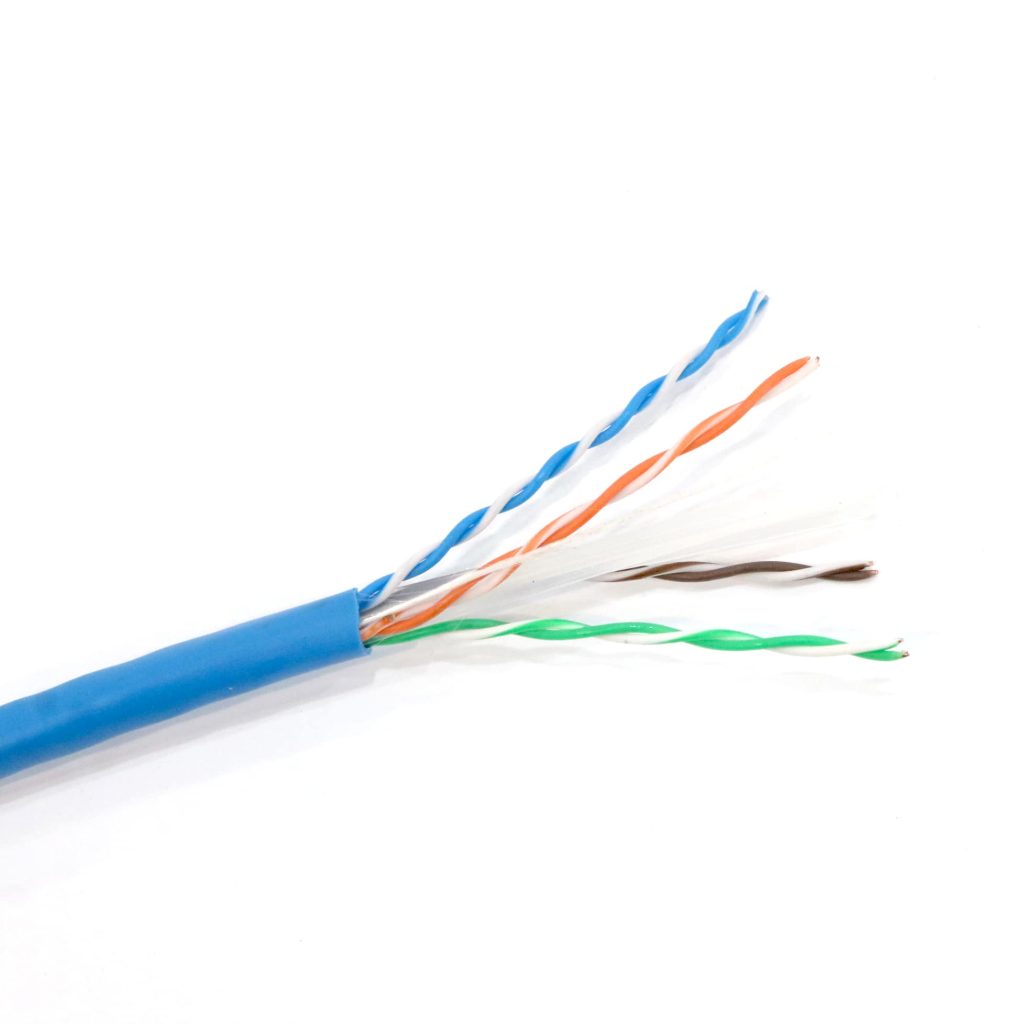 TAIHAN CAT.6 UTP CCA 24AWG network cable is mainly used in connecting network lines, transmitting signals in computer systems, cameras,…. TAIHAN CAT.6 UTP CCA 24AWG has a signal transmission range of 100m-110m.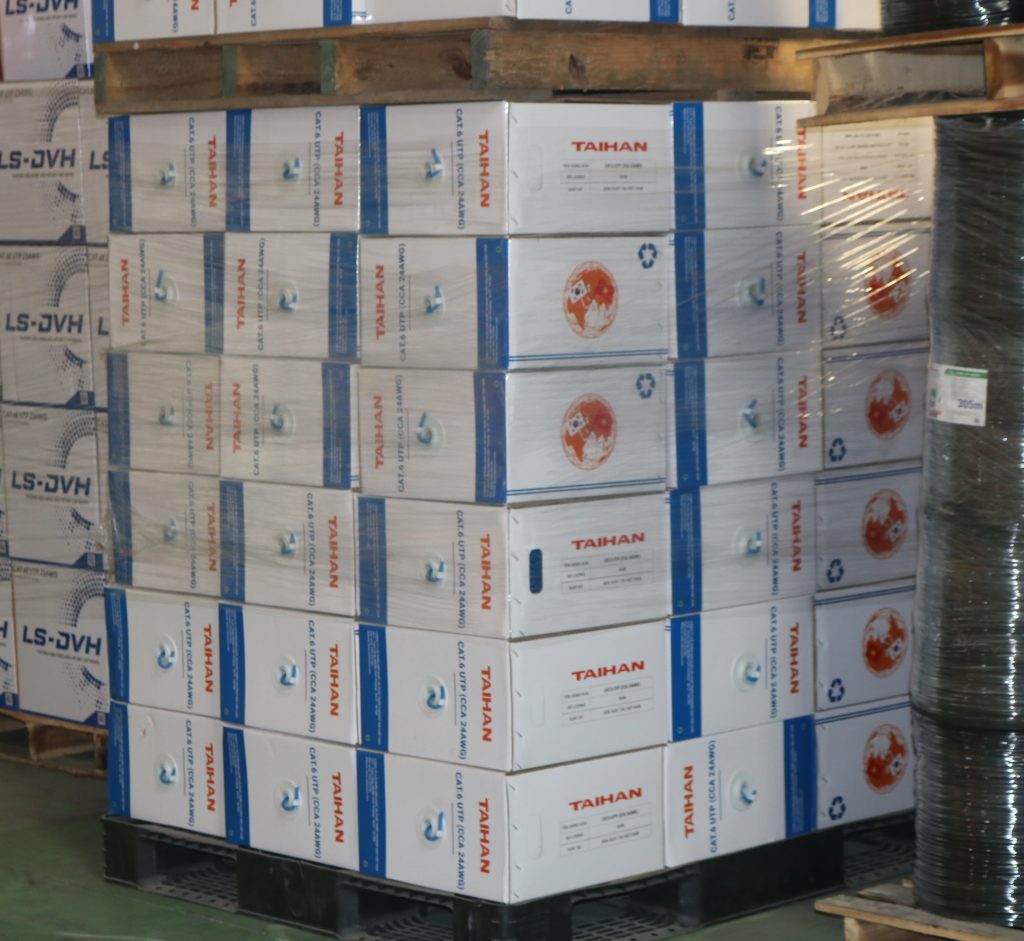 Where to buy TAIHAN CAT.6 UTP CCA 24AWG cable?
In Viet Han, the factory directly manufactures network cables, we have a system of distributors and agents throughout 63 provinces and cities across the country. With a wide network of distributors and agents, Viet Han's products easily reach consumers and large projects.
For more details please contact
Viet Han Trade Development and Production Joint Stock Company
Lot 5, Cam Thuong Industrial Cluster, Ba Vi, Hanoi
Hotline: 0922.010.686
Website: www.viethandvh.com
Email: viethandvh@gmail.com